Post by Connector on Jun 15, 2014 0:12:37 GMT -8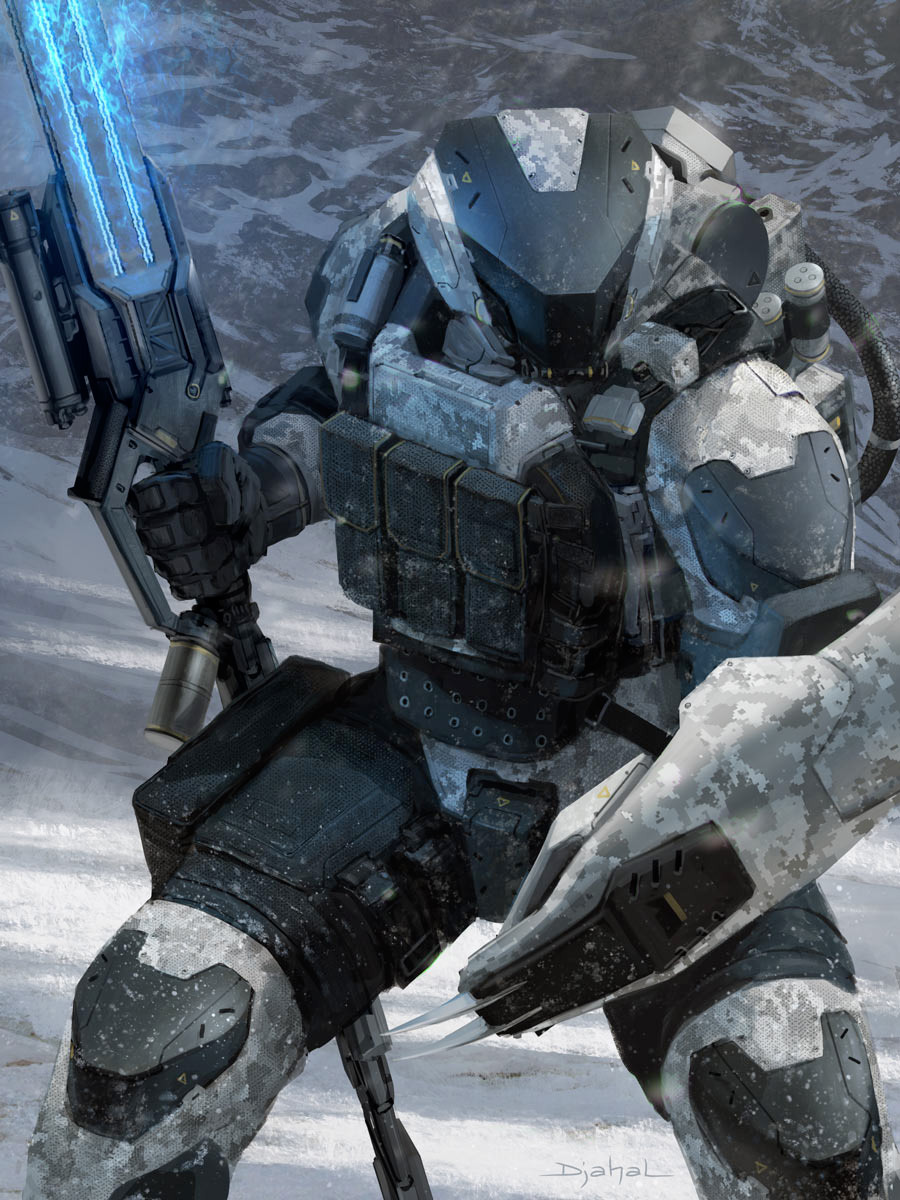 Why am I writing this open letter? I write to discuss such concerning and troubling behaviors that have occurred on the Toucharcade forum, that eventually led me to be banned from the forum without a warning of any kind because I criticized Toucharcade on a totally different forum. I already posted a truncated version of what is sure to be a manifesto for the ages on my Twitter page, but 140 character limits don't really allow for much detail or discussion.
It should be noted that I'm my one person, so I can't possible provide a complete perspective of the entire situation, only my actions and opinions.
Perhaps the best place to start is with IOS gaming and the rise of freemium. I don't want to detour too much into that, but the thing to know, is that I believe F2P is hurting IOS gaming, that I see the effects in the mentality of forum members ("I'll wait till it's free, $5 is too expensive", etc.), that I see how it affects developers by forcing them to devalue their game on IOS and their games to be considered inferior overpriced experiences when they transition to PC, that F2P permeates the widespread notion that IOS games are free cheap shallow crap that can't possibly as good as games on other forums.
You would think discussing IAP and F2P schemes and how they directly influence and affect the gameplay would be valid impressions for IOS release threads. However according to Eli Hodapp, they are not. In fact how a game plays and how F2P structure influences the gameplay are not related
Actually I'm getting ahead of myself, but that mentality is a prevalent aspect in much of the situation that lead to my ban. (As for what qualifies as "insanely heated" discussion, here were my posts in the Sky Force thread:
The vast majority of posts were the same tone, not simply "F2P sucks)
Okay back on track. Around mid-May, a forum member (I'll call him F) started a private group on Toucharcade. Now F believed that a private group meant that it was private from the eyes of mods, but we later learned that it simply meant "not public", that you need a private invitation to join. This "Elite" group was created to have a private place to discuss IAP and F2P and just general IOS gaming without potentially upsetting the mods or developers. I was even sent an invite, which I accepted, but never participated or commented in the group.
Remember how I said F and co. were mistaken about how private groups worked? Another group member (A) decided to post some silly foolish comments to test that notion, you know stuff that would probably annoy the mods if they saw the comments. F reported the group, under the assumption that mods wouldn't be able to see them...but they could. A was placed in time out, and the group was deleted.
Now with these incorrect beliefs about private groups in mind, A began admonishing Eli, Jared, and Toucharcade on Twitter, about how there was no privacy on the forums and how F2P discussion was handled with warning, time outs, and bans. (Now I will admit, some of the discussions between some of the forum members and developers would get a bit excessive and I could see why some members might be reprimanded. But ironically a lot of these developers would eventually make changes to their game to improve the F2P structure, showing that such discussion is still valuable)
I decided to jump into the Twitter discussion after I saw Jared use the unusual wording that the group was planning on "terrorizing" the forum and that the group was a bunch of troublemakers. Actually if you look at the post histories of many of those indiviiduals, you'd see that would regular contribute to the forum with impressions, threads, voting in GOTW polls, beta testing. In fact, one even took it upon himself to start an Indie GOTY thread to coexist with the regular forum GOTW thread so IOS indies could have their own time to shine.
Around this time, F had been banned from the forums and, in one very stupid, very impulsive decision, decided it was smart to email a hateful incredibly cruel death wish style message to Eli. I didn't learn about this until after the fact, and it's not something I would approve. Some really specifiable thing were said in that message.
Following that email, A was then banned for the forums, because of his comments in the Elite group, but more importantly, because he was associated with F. Let me propose a scenario. Imagine for a moment that you and your friends go to a party. You're having fun, enjoying yourselves, and then over the course of the night, one of your friends gets angry. He leaves and later you hear he committed a heinous act. Maybe he assaulted someone or perhaps killed a person. Would it be fair for you and your friends to also be held responsible for that friend's actions, actions that you had no reason to expect, could never predict? In that same fashion, that is why I believe banning someone simply for being associated with another individual to be unfair and immoral.
Also around this time, I had joined another forum, the Chatroom. The Chatroom was cool, because it was started by a Toucharcade forum member and quite a few posters there were Toucharcade regular. F and A also joined the forum.
One of the interesting features about the Chatroom was that it had an IRC-style mini-chatbox, the Shoutbox, which made discussing and commenting simple and easy. To be fair, I did criticize Toucharcade in the Shoutbox. I questioned how F2P discussion was handled and later, the mods' behaviors. But why should I have been worried? Should I have known my comments on other forums where being watched.
But they were. I soon was made away that the mods were keeping tabs on me, on us. In one comment I was made aware, a mod said:
Bronxsta was playing along with A in the elite group but it looked like he was just following the lead. Not sure if he needs to be banned for that but definitely needs to be watched.
Another poster who had associated with F received a message from another mod, which cautioned him to watch what he said both "in forum and off". Furthermore, some mods decided it was appropriate behavior to Google A, find his Facebook page, and mock him. Such behavior, and such scrutiny made me feel very uncomfortable.
Those facts, as well as questioned the privacy issue and F2P discussion, lead me to email Eli and the Toucharcade staff with my concerns. Here is a transcript of my email; I presented myself in a rational reasonable manner, I didn't curse or say anything hateful. (I learned about the incident with the mods, A, and his Facebook after I sent the email; also alerted the staff to that behavior).
After a few days Jared responded with a lengthy email (transcript). You can read the whole reply there, but the key points for me at least were:
"Related to that, I see that a couple of the mods googled name and found his Facebook, and posted a link to it. That's definitely… weird, I don't know what possessed them to do that. Bronxsta has also let me know that one of the mods seemed to intend to "keep tabs" on him, and that's also not OK. A few of our mods get a little too overly involved in forum drama sometimes...Once these conferences are over we'll sit down and reevaluate our mods, and maybe even de-mod a few of them. But this isn't the type of behavior we want from our mods"
And on F2P discussion
Despite what some of you think, we aren't against people being critical of IAP or free to play on the forums. In fact, that whole notion is laughable, because you can literally visit the forums right this second and see plenty of critical IAP discussion in a ton of different threads. Here's a post I read recently criticizing Toy Rush's pay model that I thought was a perfect example of how to do such a thing the right way: That's someone being critical of the IAP in how it pertains to the game itself. It's constructive feedback. That is a very key part of being critical of IAP, or really any subject that has to do with a game. It's not THAT you're criticizing the IAP, but HOW you're criticizing it.
This all came to a head yesterday with the Sky Force thead on Toucharcade. Now Sky Force is a great game, but the timers really hampered the experience for me. I wasn't the only one; there was soon at least four or five pages of posters criticizing the timers and how they were at odds with the arcade-y, bullet hell/shmup pacing for the game. Well I agree that so many posts were pretty excessive, the vast majority were constructive, the opinions of fans of the genre. Eventually Eli and the mods purged the thread and moved all IAP discussion to a separate thread. Discussion about the F2P was not allowed in the main game's thread. (I shared Eli's opinion earlier; which I
responded
, hoping to have a serious discussion about the point I raised)
Among the whole shunting of F2P-focused posts to the IAP thread, I noticed that one member [C] had been place in time out. I felt that was unfair because there were so many pages and other posters discussing the same topic, yet C was singled out. I emailed Jared about this and also as a follow-up, reiterating my concerns with the mods.
A few hours later, I returned to Toucharcade to find I had been placed in time-out for six months.
If criticizing how F2P dicussion is handled, how the mods acted was bashing the forums, then yes I was bashing the forums. Some of my comments from the Shoutbox were:
"It wasn't till I came to this forum that I realized how unfairly censored TA had become"
"If you can't even discuss something as important as IAP on an IOS forum of all places, that's not fair. "
"Yeah, pretty disappointing that talking about IAP there is like walking on eggshells."
I was also surprised that I had been placed in time-out because of comments on another forum, which meant despite Jared's comments, I was still being monitered off of Toucharcade. I was also that I was given a lengthy time-out rather than a warning. In my two years on TouchArcade, I had never received any kind of warning by mods or Eli. This was my first infraction on the forums.
I emailed Jared asking why I received a lengthy time out for a first infraction and why my comments off the forum were being watched. About an hour later, I returned to TA and found I had been permanently banned.
One does not expect the mods and staff of one forum to punish you for actions done on another forum. It also meant that despite Jared saying the mods shouldn't keep tabs on me, I was still banned for comments made elsewhere.
I spent much time and effort on TA. Always directing developers who emailed me to make threads there so they could spread the word or find beta testers. Beta testing games myself to provide feedback and help the game improve. Posting in-depth impressions both of pre-release games, betas, and releases. I started so many upcoming threads that Bulkypix's rep on TA mistook me for a developer on three different occasions. I started the Let's Discuss IAP thread (now which over 60% of the posts are from banned/in time-out members I always conducted myself in a respectful manner, I never cursed a member out. If I did discuss IAP, it wasn't "F2P sucks" but how the structure affected the pacing or experience or made the game feel too grindy, etc Maybe I was too harsh and incessant about F2P on TA, but that was only because I feel it's only hurts IOS gaming and developers in general
But I feel it's unfair and wrong to ban someone for critical comments made on an unrelated forum. As well as unfair to ban someone for their first infraction ever, without so much as an email or PM warning me about my actions first.
So with this in mind, I send out this plea to Eli, Jared, and the mods to please reconsider my ban. At the very least, put me back in time out. Even with all this, I still would like help out the developers and members of the forum